We had our Gender Reveal Party yesterday and are excited to announce that we are having a
GIRL
I will do a more through post on this later, because my girlfriend Hannah brought her camera and will have MUCH better photos than I have but I'll give you a little bit of a sneak peak!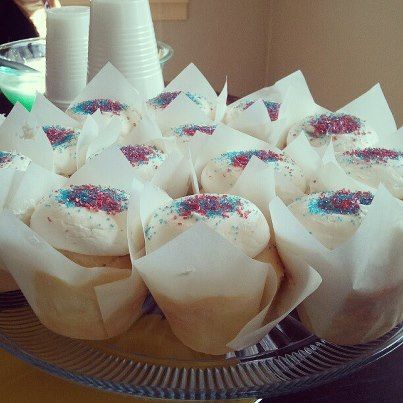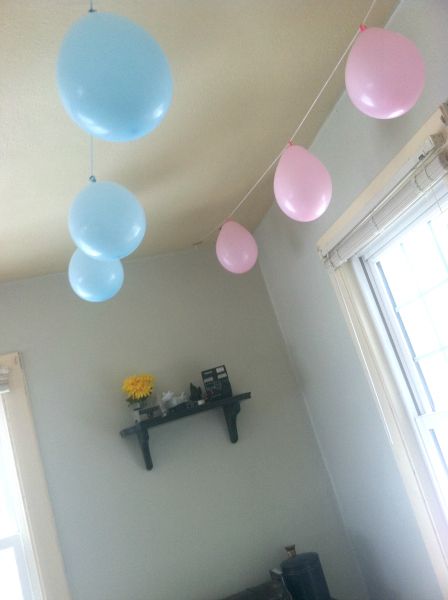 The cupcakes were DELICIOUS. We got Vanilla Vanilla Cupcakes with Raspberry Love frosting on the inside for the reveal! Andrew's step mom & step sister live in Boston so they joined us on Skype, it was so much fun! It was a lot more work than I think either Andrew or I anticipated, but it was SOOOOO worth it!
Also, my girlfriends Hannah & Jessica & my mother in law Sue got our baby girl some awesome gifts!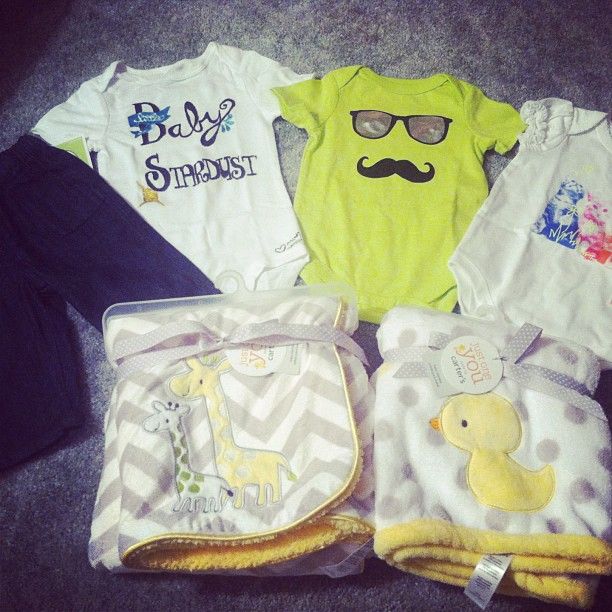 The Little Baby Stardust onsie and jeans were created by Hannah (
Sweet Hannah Pea
) who nicknamed our little peanut that & has called her that for a while now. Hannah also helped by making to voting station for Team Blue and Team Pink for our party. The mustache onsie and kitten onsie are from my girlfriend Jess who wanted to get us something for each gender. No worries, Jess. She will be wearing BOTH! And lastly, the two blankets are from my mother in law. They are not only yellow & grey, which were our wedding colors & possibly my favorite color combo, but they have adorable animals on them AND chevron! ANNNNDDD they're SUPER SOFT! I want to sleep with them!
Is it July yet!?!