We've been so lucky this entire pregnancy. Other than some pregnancy hormones & exhaustion, I've had it pretty darn easy. I like to think that it may have been one of the wonderful things my mother passed down to me. She had easy pregnancies with both my sister & me. My biggest wish is that baby girl's birth goes just as smoothly as this pregnancy has!
Another reason that we've been lucky is that we've been blessed with gifts here & there and the ability to be able to purchase little things here and there as well before our little ladies arrival. I decided to post some of the things we've gotten for our little lady (or been given). Sometimes, soon I will also compile a list of things we hope to round up before she arrives!
This is a blanket that my sister made our peanut for Christmas. I won't lie, I MIGHT have used this blanket a couple of times already.
These are a couple of books that we've acquired for LBH so far. I bought the Oh, the Places You'll Go! book at a bookstore that used to be a newpaper print that Andrew's dad worked at when he was younger. The Fables Aesop Never Wrote is a book that was my husbands that his mother had the author sign for him. Love You Forever has ALWAYS been my absolute favorite childs book. I remember my parents had a copy that we would read all the time. I actually found this copy at a thrift store a year before we got married and it looked brand new, so I swooped it up! So glad that I'm growing a beautiful little girl that I will be able to give this to. The Bubbles Bubbles & Eyes, Noes, Fingers & Toes books were dollar store purchases. I remember I used to babsit a little girl named Jude who LOVED those books so when I saw them at the dollar store I literally squealed!
Little Nuby for Little Baby Harnois! This was a Christmas gift from Stephanie & Hal.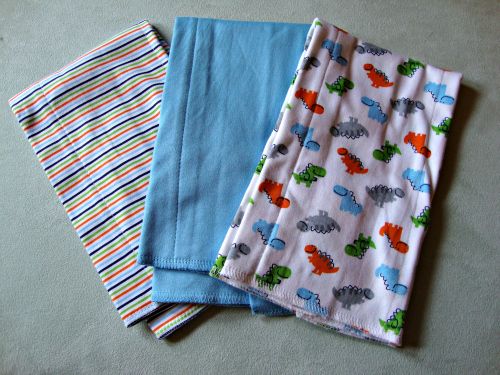 A friend of mine gave us these super soft burp clothes as part of a thank you gift for making them a sign for their son's first birthday party. They're so cute!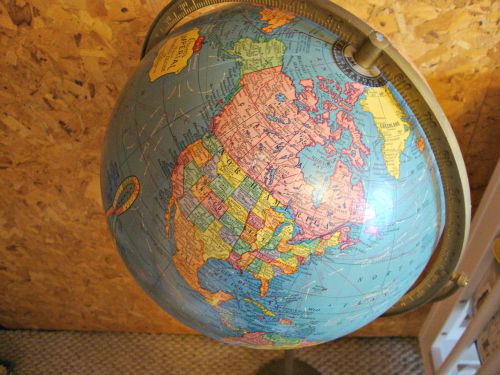 This is a BEAUTIFUL globe I was given by my great grandmother a while ago that sat at my parents until Andrew & I bought our home due to lack of space. I am super excited to incorporate this into her room.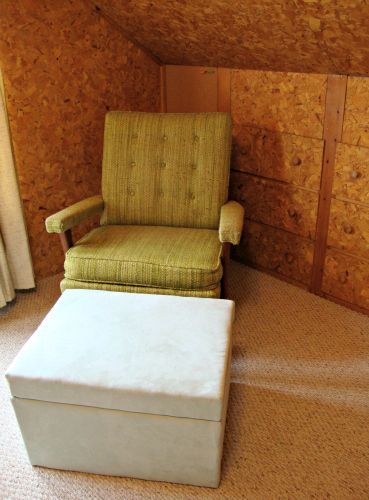 Anyone who knows me knows that I am one of the most frugal people of all time. I am a true believer of reusing and up-cycling. This rocking, swivel chair was one Andrew and I found at Goodwill for $7 & the ottoman came with a bed set a purchased a couple of years ago. I plan on recovering the chair and the ottoman works PERFECTLY because we decided to do aqua, blush pink & grey as the colors for LBH's nursery!
This panda is a purchase Andrew made for our daughter after we found out our little peanut was a girl. It's actually from Panda Express, of all places. Panda has a lot of meaning to my husband, especially. It was the last place we ate a meal at with his father & the last place we saw him before he passed. We all went there for dinner the day after the wedding before they headed back east. And this little dude is super soft and snuggly.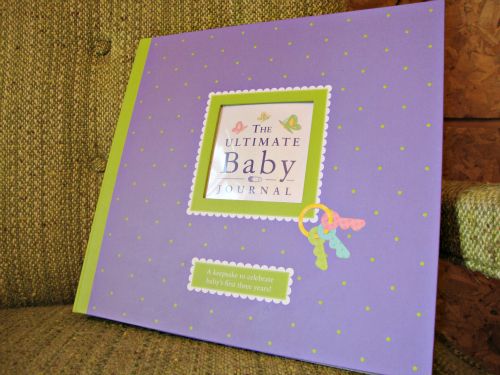 LBH's Baby Book!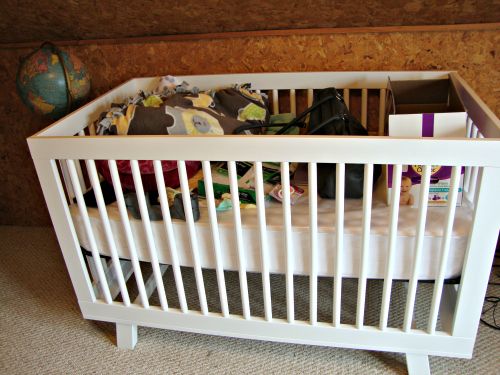 Baby girl's crib is being used as a catch all for a bunch of stuff right now while we organize and try and decide what color to paint her room. But it's an adorable crib, right?! Now it just needs some sheets and a crib skirt!
Alright, now I am off to eat lunch with my sister!