Oh my lawd. I am watching Ghost Whisperer and crying at every happy moment. Oh the joys of pregnancy hormones. Well, 14 weeks people! Wow, this pregnancy is flying by a lot quicker than I thought that it would. From the time I am writing this post it's just a little more than four weeks and we will be finding out the gender of our tiny little bundle. I can't wait!
How far along? 14 weeks 5 days
How big is baby? Baby Harnois is the size of a lemon

! Baby is 3.4 in inches big and 1.5 oz !

Your adorable little fetus is busy with thumb sucking, toe wiggling, and (not so cute but equally amazing) making urine and breathing amniotic fluid as the liver, kidneys and spleen continue to develop. Lanugo (thin, downy hair) is growing all over the body for warmth

.
Maternity clothes? No maternity clothes at all yet.
Best moment this week: Our next appointment is this coming
Monday
, I'm so excited! I can't wait to hear our little peanut's hearbeat again.
Movement: YES! I've started feeling our little booger moving around. Usually it's sugar induced!
Food cravings: Not much. Which is nice.
Food Aversions: Not really, I'm starting to eat a variety of foods again.
Gender: We will find out the end of February, but I feel like it's a boy!
Pregnancy Symptoms: Exhaustion, frequent urination, bloating/baby belling forming!
Belly Button in or out? In
What I miss: Nothing yet. I have a feeling I'm going to miss fitting in my regular clothes soon, though.
What I am looking forward to: Preparing for baby, finding out the gender of our little munchkin. Holding our sweet baby in my arms.
Upcoming appointments/events: Our next appointment is January 28th (16 week appointment), which is next Monday.
Weekly Wisdom: None this week, really!
Milestones: I've completed my first full week in the second trimester!
Oh! We finally decided on a crib for baby!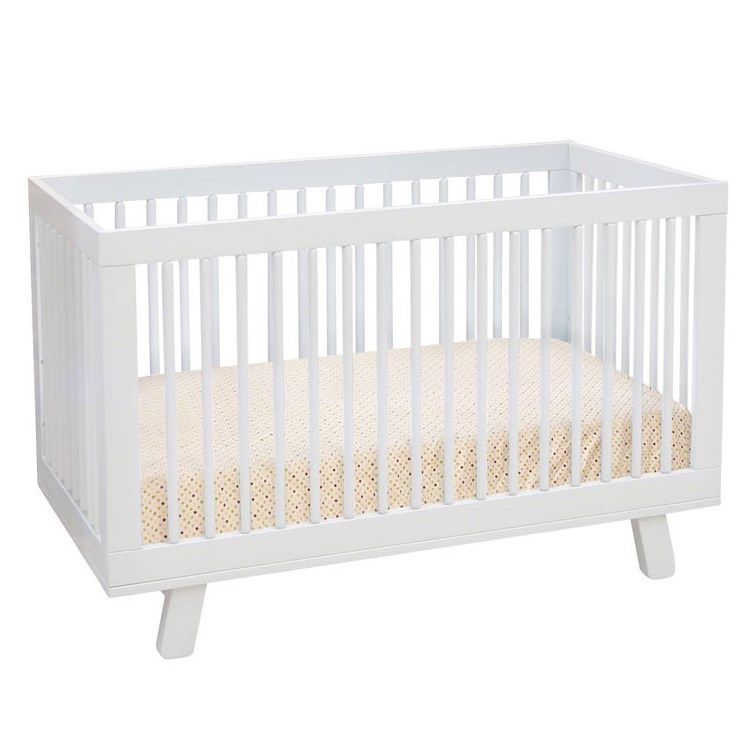 Babyletto Hudson 3 in 1 Convertible Crib in White
It's so cute! It is a little bit of a splurge for us (considering our only other baby furniture so far has cost us a whopping $7) but we LOVE IT!